Encore Partners LLP
Certified Public Accountants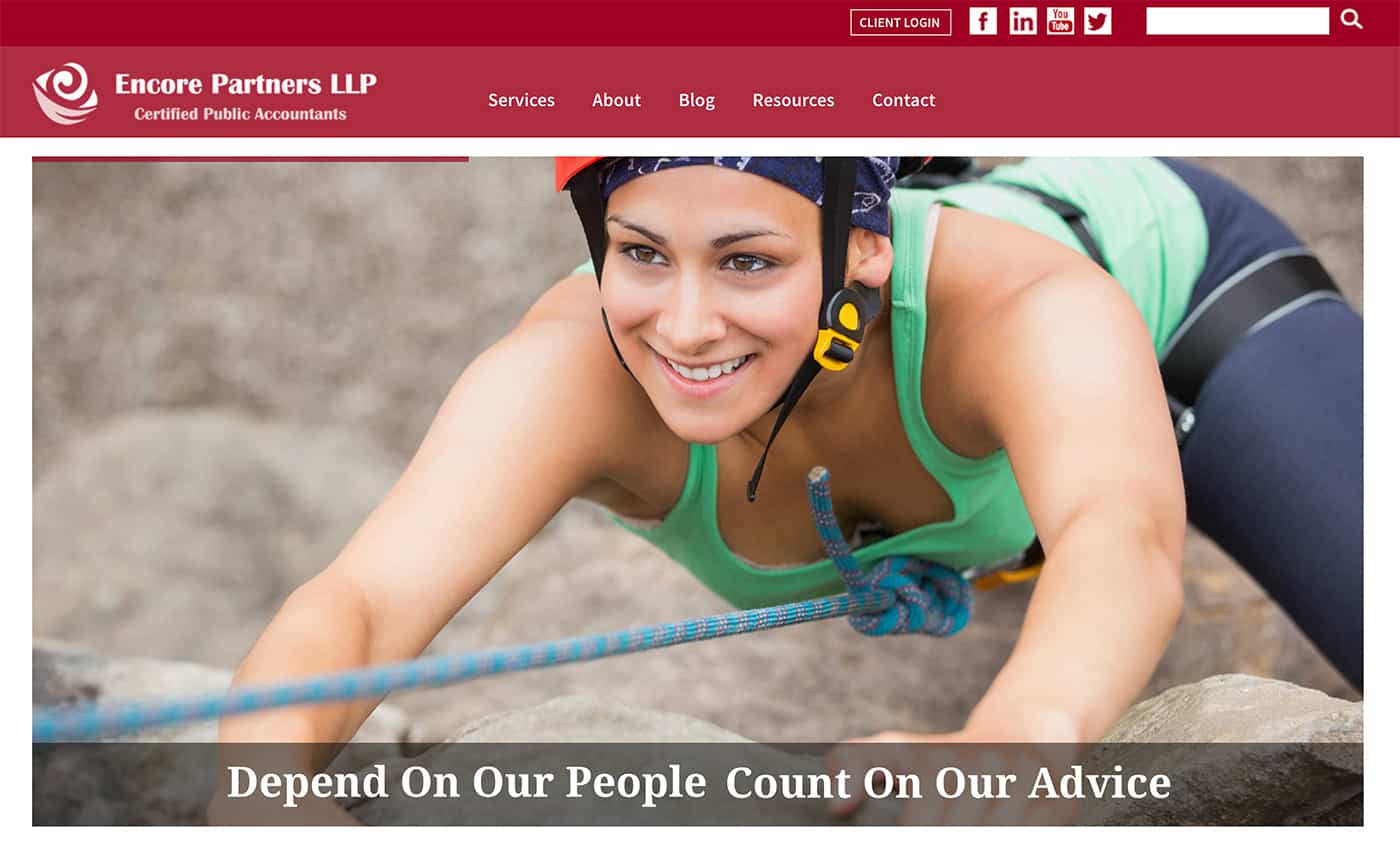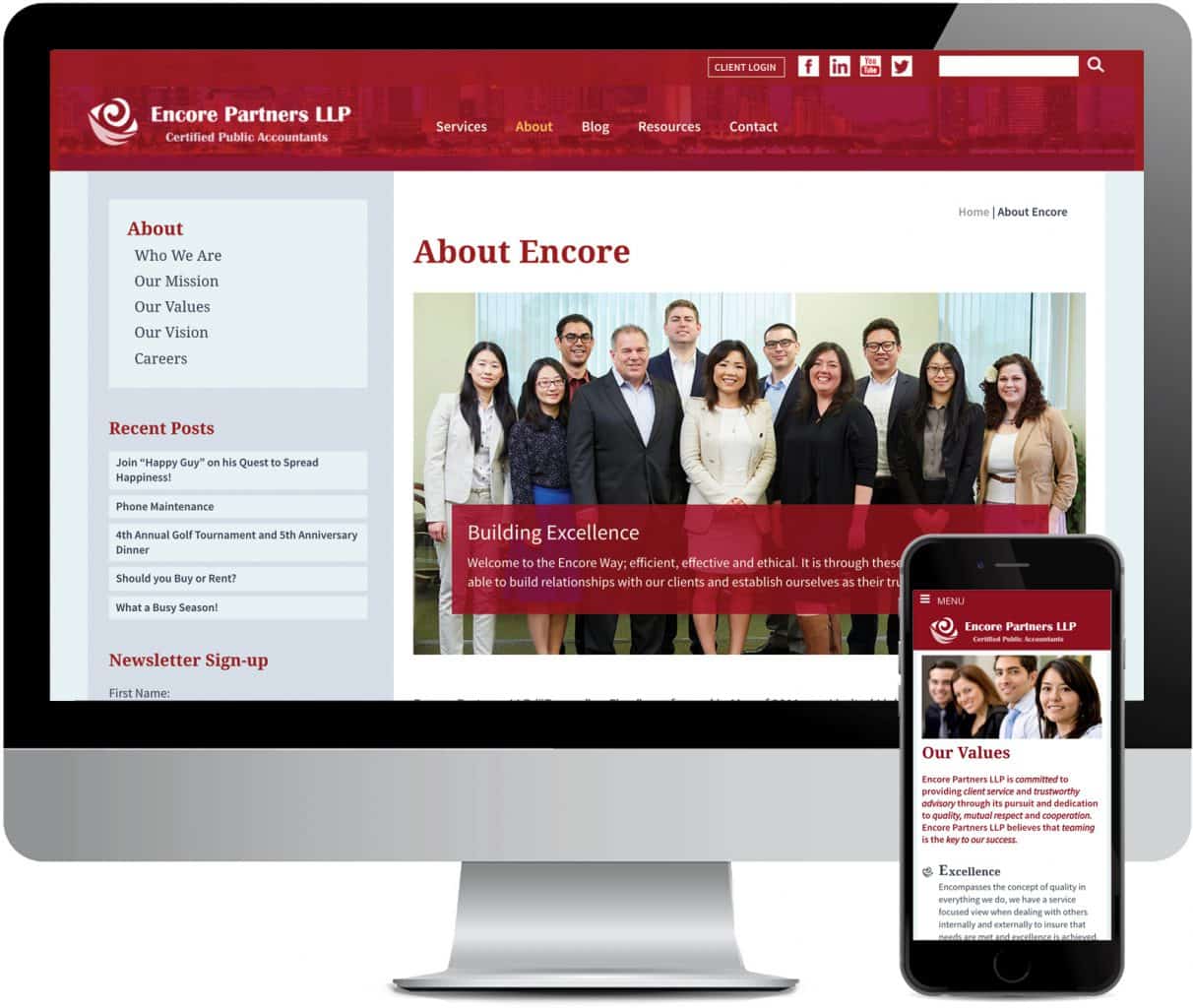 Overview
Years ago, Betty Garcia contacted us about creating a website for what was a new venture for her and her partner Micheal Hartnett. They were both leaving established jobs at a large accounting firm and taking a risk by starting their own firm, determined to create a company with unparalleled service for their clientele and 'happy' company culture for the 21st century.
Today Encore Partners LLP is thriving and growing by leaps and bounds and we are so thrilled to play a small part in their success and even happier that they came back to us to design a new website for them!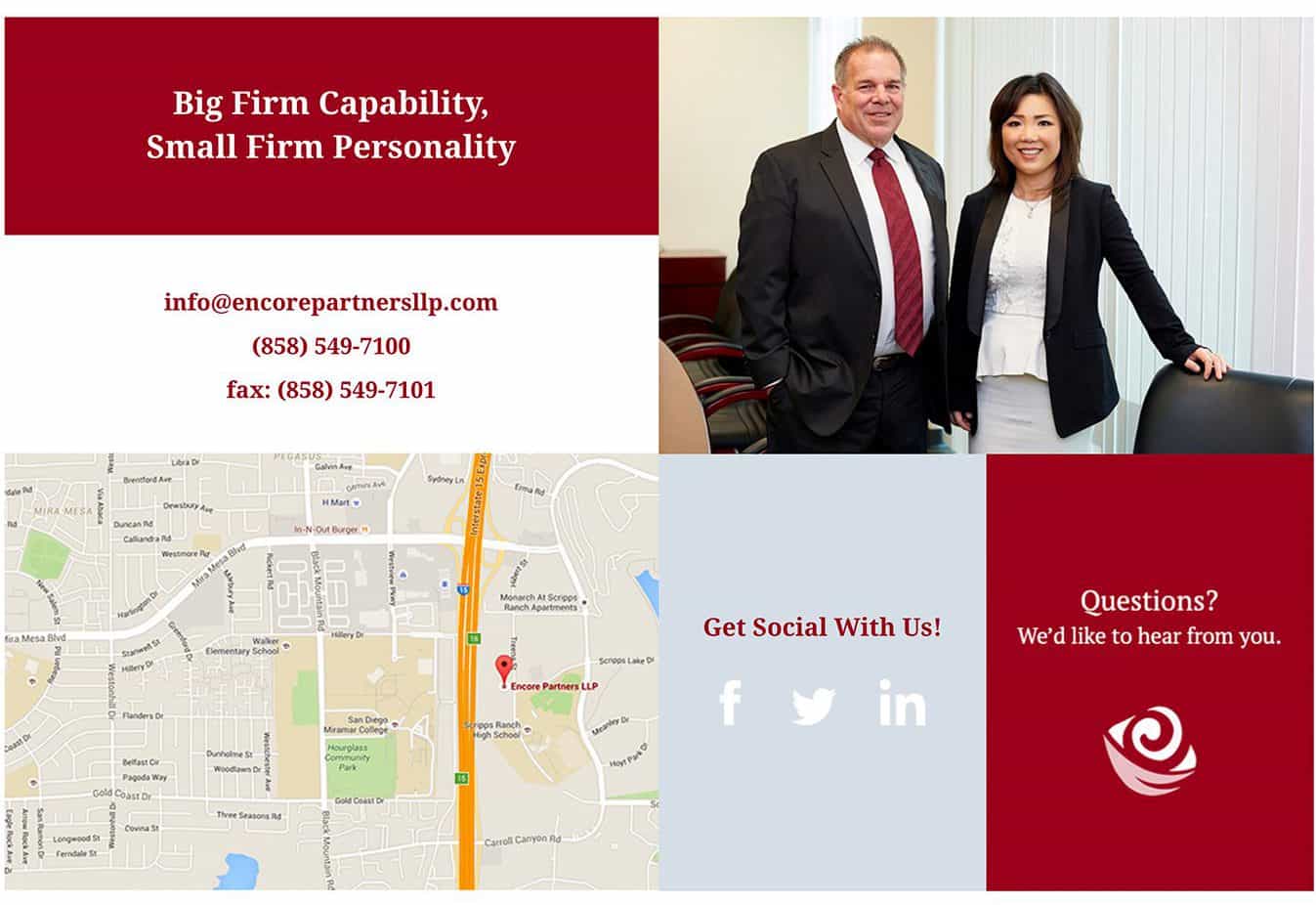 Encore Partners LLP seeks to provide exceptional tax and advisory services to our clients for their attainment of financial success and growth from an unparalleled team of committed and relationship-oriented professionals who are passionate, results-oriented, and entrepreneurial focused.