Traveler's Depot
Everything for Travel Except the Tickets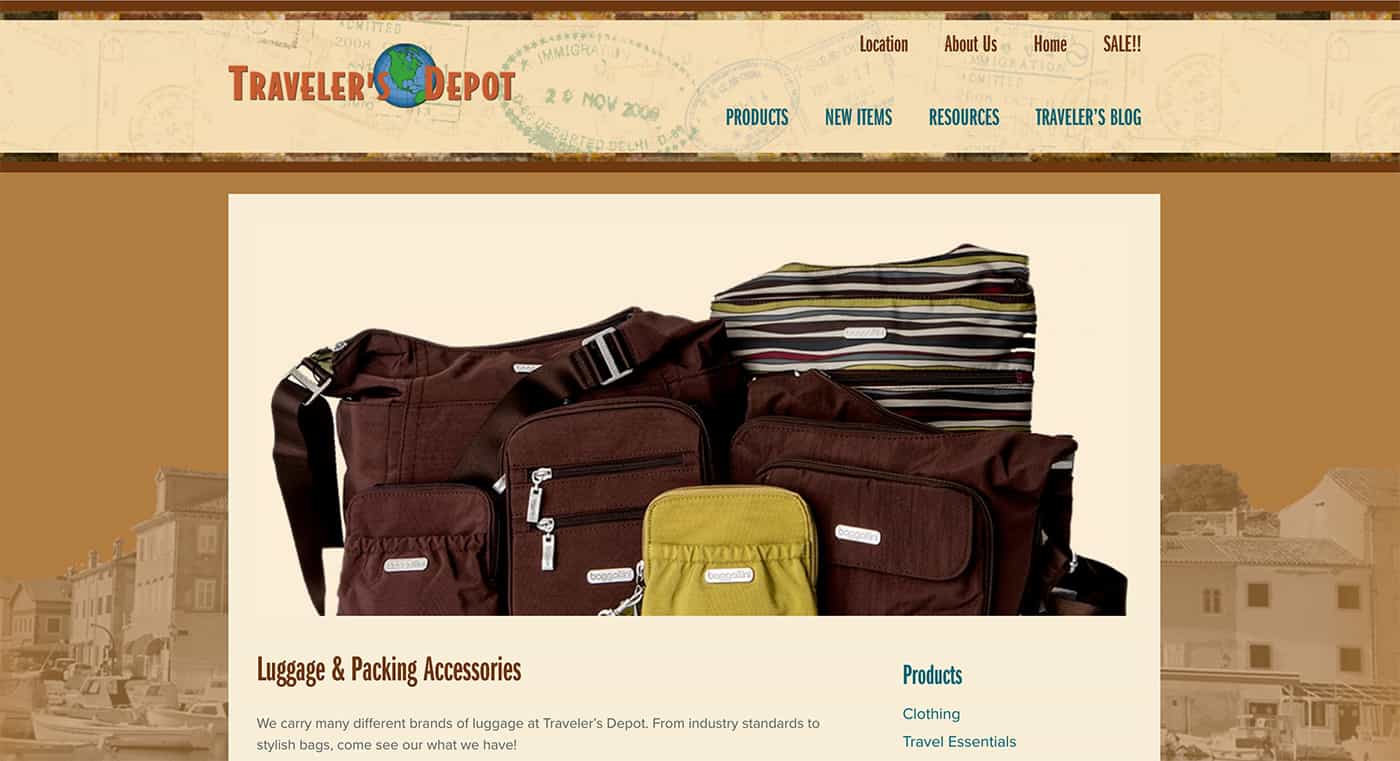 [su_row]
[su_column size="2/3″]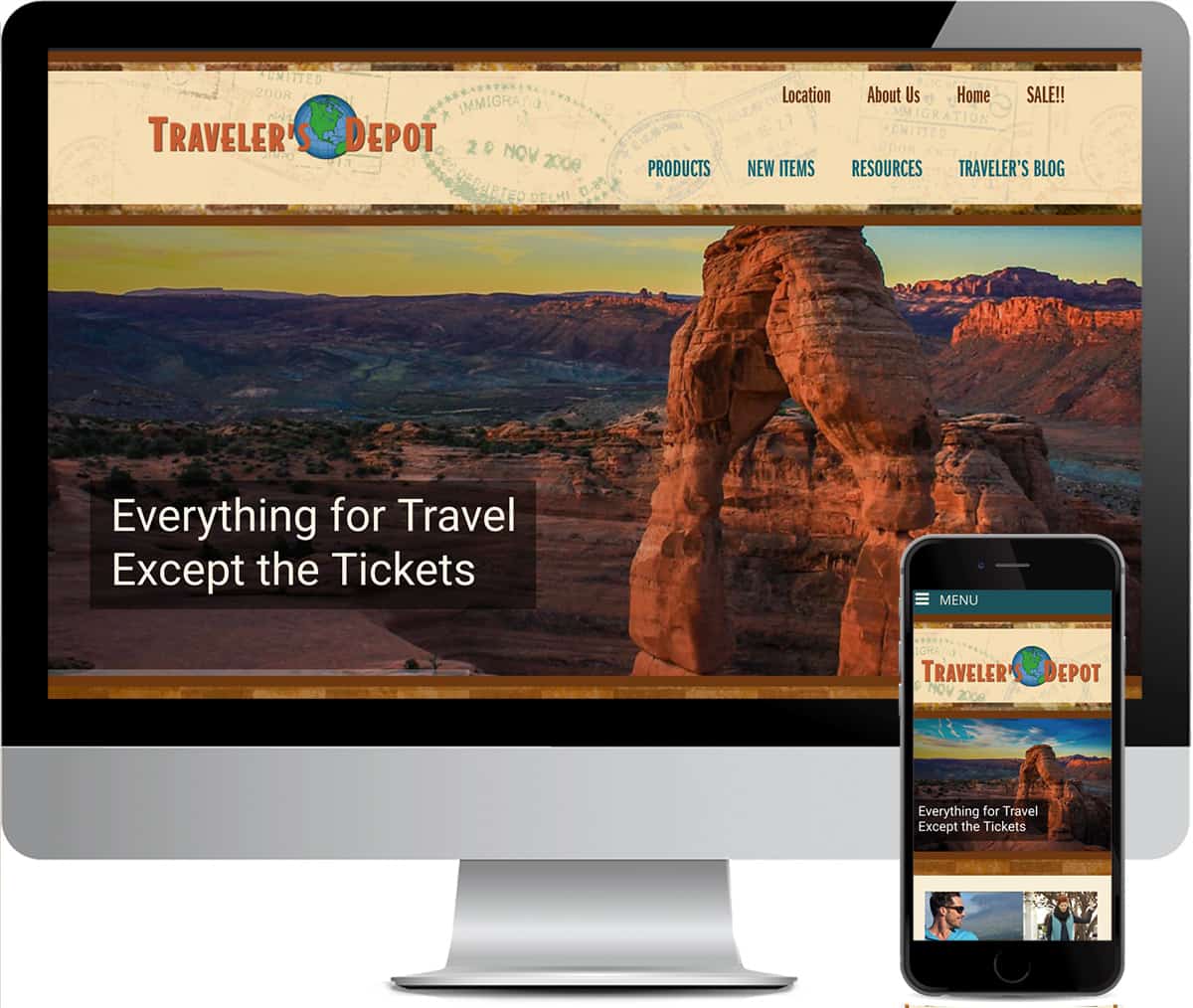 [/su_column]
[su_column size="1/3″]
Overview
"No white, please."
Who says all-white websites are all the rage?
Established by Ward Hampton in 1983, Traveler's Depot storefront has been in its present location on Garnet Avenue in San Diego for 25 years. An old-school, classic 'mom-n-pop' shop, owner Kay Thayer wanted a website that reflected its charm and warmth, as well as the breadth of their travel products and service.
We had fun creating this highly visual site  using WordPress and a custom theme. [/su_column]
[/su_row]
Whether you plan on backpacking through Europe, surfing in Indonesia, honeymooning in Hawaii, or doing business in China – Traveler's Depot is the go-to place for all your travel needs.