Workplace Training Network
Compliance doesn't have to be boring!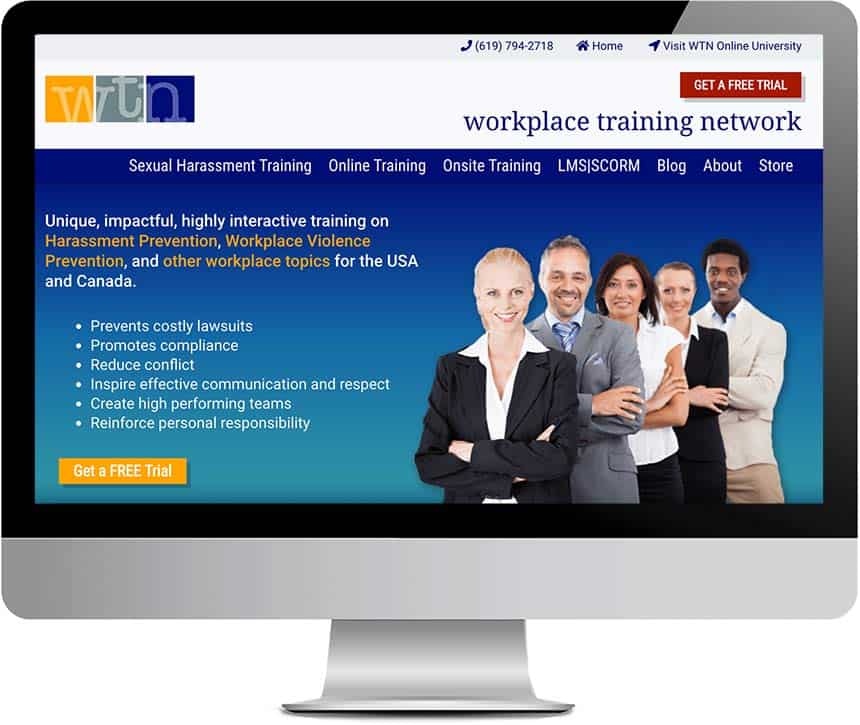 Overview
An industry leader, Workplace Training Network offers online and in-person compliance training, testing and course certifications for both supervisors and employees in the healthcare, corporate, automotive, construction and education industries.
A favorite client, we've worked with them through a lot of growth. Theirs is another WordPress site that has gone through several mutations, changing and supporting them with their business goals.
"We can honestly say that when you partner with Workplace Training Network, you will have the best client care and support found anywhere. We are fiercely passionate about your satisfaction. You will never have more committed, expert, compassionate, personal, unrelenting support for your training then what is delivered 100% of the time by the WTN support team and our LMS partners."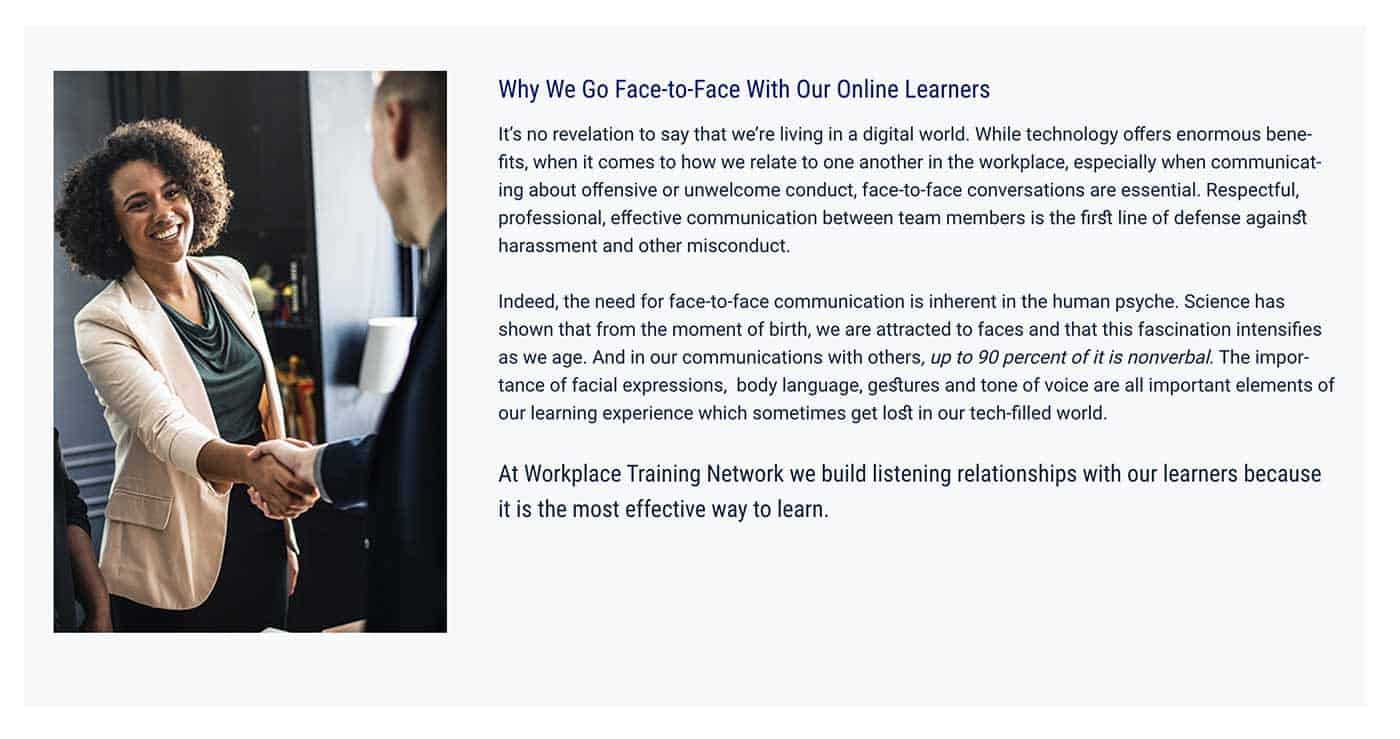 At DMY Studio we can vouch for Workplace Training Network!! They go above and beyond for their clients, as well as business partners. It is our true joy to be associated with Workplace Training Network. We have supported them with their website's design and development, learning management system, Google Ads, and search engine optimization.